Mar 01
Safireeating out pancakes 2 Comments
Everyone,
So once a year on National Pancake day IHOP gives away a free short stack of pancakes.  And we try to go every year!  This year we brought along some friends.  (Mostly because Juice had a meeting and wasn't sure if he was going to make dinner…he did in time to pay for the orange juice and cut up Pirate's pancakes.)
Since Butterfly was occupied with her best friend Vinny and her drawing,
that left Professor to me.
In all his happy glory.
I spent most of the dinner alternately hugging, fighting, and feeding that boy. It's a good thing I love him!
And that's all that's on my ipod touch this week! Go see what everyone is looking at!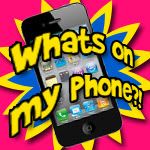 Safire