Feb 15
Safirerandomness pictures 8 Comments
Everyone,
So I am new to this linky but I've seen it before several times.  So I thought, since I actually have a phone (er, ipod) I would join in!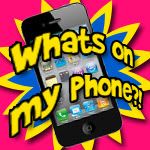 I took the boys with my to Butterfly's Valentine's Day Party yesterday. Let's just say that Pirate's face (seen here next to Butterfly) mirrors my mood. Have you ever tried to keep 2 two year olds together, not fighting, and not disrupting the class? No? I'm here to say it is NOT FUN.
But Butterfly's class did sing this super cute song. And I noticed that she is getting better at singing!
Butterfly lost a tooth and I was taking pictures of it. Pirate had to get in on the action. (Of course!) He is looking so big! And shaggy.
Hey! Here's that missing tooth!
A week ago (or so) I took Butterfly to Home Depot to build something. Normally Juice takes her every first Saturday of the month to have a daddy daughter date. But I took her this time because Juice was ill. (Hahaha I left him home with two rambunctious boys. When I came back, he praised me profusely for what I do and then crawled into bed. I think it's good for him to have a reminder of why I'm so cool sometimes.)  Butterfly and I built a heart shaped shelf.  We rule.
I got new awesome winter boots. Not only are they cute to look at, they leave a very unique tread in the snow. Love it!
Safire